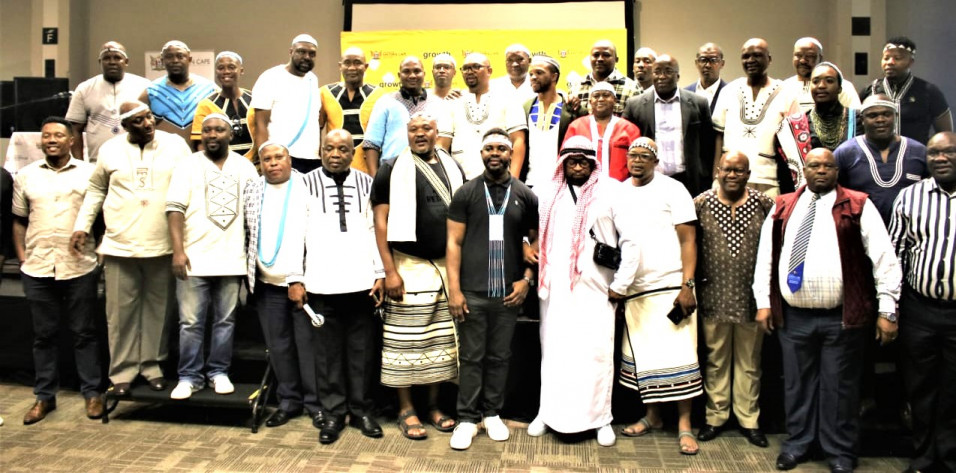 Author: Lonwabo Tube
Date: 24 October 2023
Easten Cape Department of Education held an Annual Men's Capacity Building in East London at International Conference Centre.
The Men's capacity building intended to capacitate ECDoE Provincial Male Officials on emotional Intelligence, confidence, Gender Based Violence awareness and to gain a deeper understanding of the context, sharing good practices and raise the voices of those who are most affected.
We develop our workers under a section called Human Resource Development, where we train our workers on areas that are identified as areas of weakness.

This conference titled Mans Capacity Building and its level of success makes the Department feel it was worth it, there is definite value. The speeches and the activities aimed at making men of this department who were gathered here, said Acting Head of Department, Dr Siyosile Nuku.
"The level of education given to our men about Gender Based Violence and how dangerous it is in derailing wise life because one stays in jail for a very long time. Some of our people get trapped into GBV unconsciously or consciously, so this means that this capacity building will make us clearer than before and therefore this is the purpose for which this conference was organized for." added Nuku.
Setting the scene and giving a purpose of the day, Director for Employee Wellness Services, Ntsikelelo Vazi said, creating a platform where men can also share challenges that they are faced with at Head Office.

We are also consolidating and strengthening our working relations with our sister departments, health, social development, SAPS and organs of civil society NGOs that are operational in key areas that are a challenge, drugs, substance abuse, dealing with Autism and Gender Based Violence. Also dealing with issues that are critical but ignored by men.
Official from Human Resource development, Luvuyo Mgijima stated that; "We are mainly looked at strong people as men who can handle any/everything, not knowing that we also do have our frustrations and stress whether home, work or society related issues from various aspects.

This conference is here to assist us with our mental health. To check for sicknesses and how to maintain taking medication, so as not to default from those."
Hola Famsa representative of Mental health and relations also said, "A brain is like a cellphone and mind is like a sim card they work together in reaching the same goal which is being healthy in attaining special and critical matters.

One needs to know what a man really is, which is his principles and his behavior. One key aspect of living a healthy mental lifestyle is acceptance because men are ignorant to the rules, men therefore need to change the way of thinking and upgrade with time."