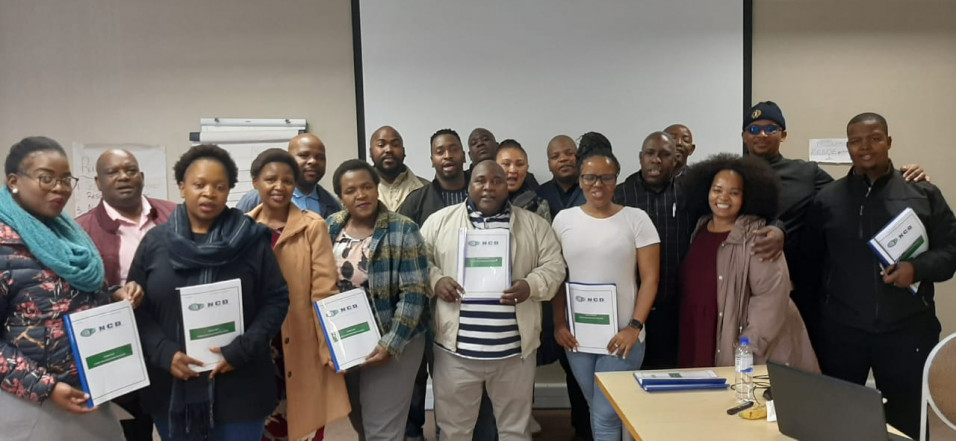 Author: Cheera-Dee Robinson
Date: 01 September 2022
The Eastern Cape Department of Education's Human Resource Development Directorate (HRD) is holding a training for the Skills Development Committee (SDC), on Conduct Skills Development Facilitation for District 13 at the Mandla Makupula Education Leadership Institute in East London from 30 August - 02 September 2022.
The purpose of the training is to provide the officials with the necessary knowledge related to conducting Skills Development Facilitation. Touching on important topics such as skills development levies, workplace skills plan, conducting a skills audit and job profiles to mention a few.
When asked Lungelo Makongolo, a Human Resource Development Admin Clerk, what the intended outcomes of the training would be, he had the following to say, "We are equipping SDC members to identify skills gaps within the department, conduct skills development administration and how to coordinate planned skills development interventions within the organization."
The key functions of a Skills Development Facilitator are to assist the employer and workers with the development of a workplace skills plan, submit the workplace skills plan to the relevant SETA and advise the employer on the implementation of the workplace skills plan.
Julie-Anne Jonathan, a Senior State Accountant and a member of the SDC, was asked if she feels the training was beneficial to her and why, she had this to say, "Yes it has made me more aware of my roles and responsibilities as a SDC member. It ensures that I can lead with confidence, knowledge, power and capacitate employees and give guidance."

Jonathan further went on to say, "I will also be able to challenge wrong decisions and know by which acts they are guided."
Officials feel that this has been a very informative training session this far and when asked Mlulameli Sigidi, an Assistant Director Banking Services and SDC member, if he feels he is better equipped as a SDC member after the training and why, he had this to say, "Yes I am now better equipped, I now know what my responsibilities are as a SDC member.