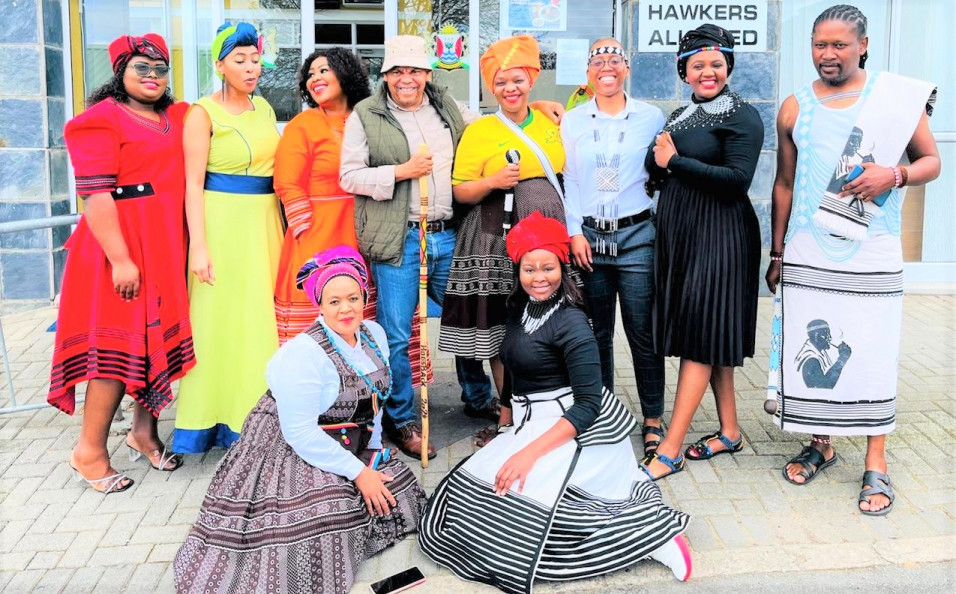 Author: Siphosethu Zimba
Date: 27 September 2022
It was a blissful day for the employees of the Eastern Cape Department of Education as they were celebrating the month of customs and traditions at Steve Vukile Tshwete Education Complex, Zwelitsha.
ECDoE employees came together to celebrate this day by dressing up in their beautiful traditional attires and prepared African cuisine to share with other colleagues.
The aim was to promote and celebrate culture and traditions, but more specially to create relations and improve interpersonal relationships within the workplace.

It is not an everyday thing where employees get to bring and share home made meals with each other and be part of positive engagements.
Supply Chain Office Manager-Sizeka Mlindazwe said that in the light of the long arduous period of Covid 19 and the restrictions it came with, employees were forced to work in silos in the Department.

"As a Directorate, we felt that it was a necessity to honour Heritage Day this year, specifically to create and revive relationships, build unity amongst us, and to understand each other better. We believe that this will improve productivity and provide efficient service delivery," said Mlindazwe.
Human Resource Administration (HRA) Personnel Officer, Sinovuyo Jilingisi, said positively that the HRA Unit had a tremendous Heritage Day.

"We showed up in different traditional attires, cooked a variety of cultural foods and decorated our office using the 7 Rainbow colours to show Unity. Our aim was to showcase and express cultural diversity in the workplace."

The day brought so much joy and contentment to the department and reminded everyone the importance of celebrating heritage as it plays an important role in promoting cultural diversity, social cohesion and reconciliation.

PHOTOGRAPHER: NELISIWE SANYAKA