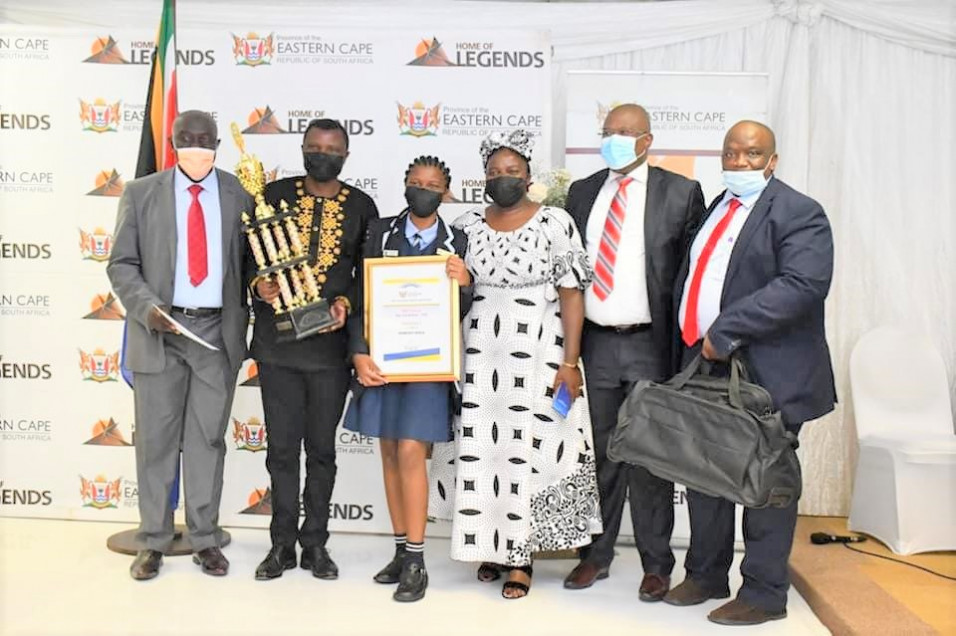 Author: ECDOE
Date: 08 April 2022
The Eastern Cape Department of Education MEC, Mr Fundile Gade wishes to congratulate 6 Districts in the Province which have won at the 8th National Education Excellence Awards which were hosted by the Department of Basic Education Minister yesterday in Durban, Kwa-Zulu Natal.
The event was addressed by the National Minister of Basic Education, Ms Angie Motshekga. The event was organised under the theme "Celebrating Excellence in Districts, Schools and Building back better with Integrity". These awards are meant to celebrate excellence and hard work from the basic unity of the existence of the education sector.
The Eastern Cape received the following awards from the Minister:
Catergory

District

National Position

1. Top Performing Districts – Quality Indicators (District serving up to 400 schools)

Buffalo City Metro

3

2. Most Improved Districts- 2020-2021 NSC.

Amathole West

Joa Gqabi

1

3

3. Top Perfuming Public Ordinary School (Highest overall score in the NCS Examination using quality performance indicators criteria in Quintile 2)

Amathole East- Mazizini Senior Secondary School

2

4. Special Ministerial Award-( District with highest annual average percentage improvement from 2018 to 2021 in the number of Black African and Coloured candidates achieving 60% or more in Mathematics and Physics)

Sarah Baartman

Alfred Nzo

1

2
MEC Gade congratulated these winning districts for their sterling performance. The MEC appreciated these districts for their level of commitment and sacrifice. These awards indicate an instilled culture of commitment from learners, teachers, and district officials.
"Today we are yielding positive results in the province because of your commitment in transforming the sector. As the leadership of the department, we recommit ourselves in supporting you all as we will all continue to strive for excellence so that Eastern Cape can reclaim its historic glory," said Gade
These winners will be welcomed by departmental leadership as they arrive today in King Phalo Airt-port at 11h30
Enquiries Contact: Malibongwe Mtima - Spokesperson for the Department (084 230 1976) or Vuyiseka Mboxela - MEC Spokesperson (071 713 22 22)