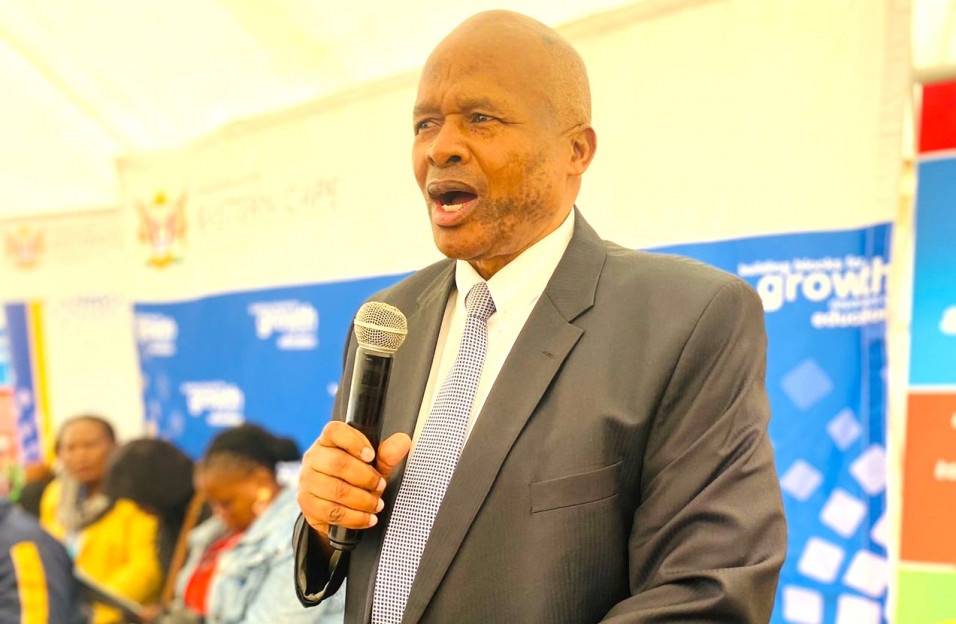 Author: Thando Ngcume
Date: 17 October 2023
The Eastern Cape Department of Education (ECDoE), Joe Gqabi District held their Last Push programme at Barkly East High School.
The engagement targeted about 600 Grade 12 Educators from 49 Schools, with the aim to encourage them to continue with their struggle on accompanying learners in their journey towards success.
As he was engaging with the educators, Acting Head of Department (HOD) Dr Siyosile Nuku said, "Today I am here to give command to the educators to go an extra mile to accompany learners as they are on their journey to maturity or success."

He further added, "As the department we do not take this light therefore we are pleased about this programme, as it is beneficial for both learners and parents."
District Director, Dr. Bedeshana Mceleni welcomed all those in attendance. Mceleni said, "This is our first event as a District in which we gathered to work towards achieving the district's goal of 76% pass for Grade 12s."

We therefore welcome all the Educators, Education Officials and the HOD for coming here to witness the Operation Fukama and hope that they will support us on this journey.
South African Democratic Teacher's Union (SADTU) Provincial Treasury in Kwazulu Natal (KZN) Dolly Caluza shared the best practices in education.

Sharing of best practices. Caluza said, "Education demands us to work together, think together towards achieving goals."
In addition, Caluza said, "Today we gathered here to inspire both learners and educators as we about to enter the final examination period, therefore we need to work together to reconsider our commitments to the learners to get them ready for the 2023 final examination."
Ayanda Nkubuzi, a Macmillan representative took great pleasure in being part of the operation.

Nkubuzi said, "It is with great pleasure to be part of the event and not been here for business as we are a publication company, but to strengthen our relationship with the Education Sector on supporting learners and teachers. as they are approaching their final high school examinations.