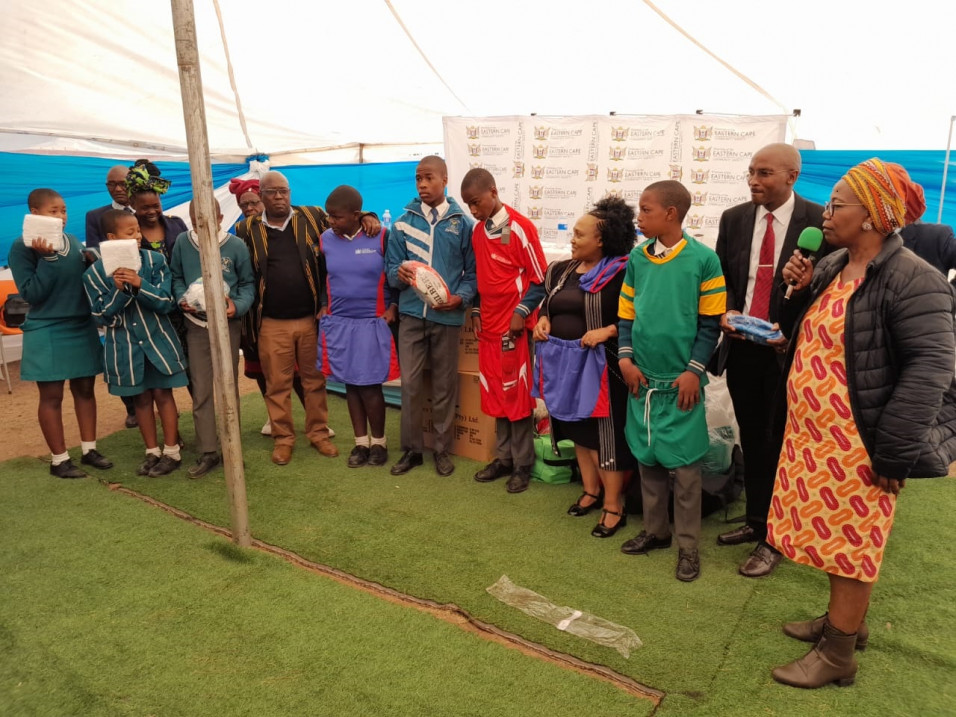 Author: Thando Ngcume
Date: 01 August 2022
The Eastern Cape Department of Education in partnership with the Department of Community Safety and the South African Police Services held a Youth Empowerment programme in Gominamba Senior Secondary School in Tsomo, Chris Hani East Education District.
These collaborations between these departments shows the way to go in order to eliminate the silo departmental mentalities, promote support and ensuring preventative and proactive safety in schools.
"ECDoE is in solid partnership with these departments, aimed at linking schools with local police stations" said ECDoE School Health Safety and Learner Enrichment Acting Director Pumla Gxuluwe during the message of support from the departmental session.
Adding to this Gxuluwe said, "In schools we have schools Safety committees reporting to district school safety coordinators. With this strong partnership random searching in schools takes place to eradicate crime and drug use or abuse, therefore the Youth Empowerment programme serves as an awareness to learners not to engage in these activities."
Speaking on behalf of the Department of Community and Safety was the Department of Community and Safety, Human Resource Director, Nomfundo Mahonga and she said; "We are here to create awareness and educate learners on how to stop crime at school and also in their communities, therefore the partnership with these departments show us better ways of driving programmes together and make impact."
South Africa Police Services (SAPS) Tsomo Police Station Commander, Nontsikelelo Ndunge added that, "Bringing such initiatives to these communities needs to be conducted regularly, more especially in these areas where crime rate is high, therefore as the SAPS we will do our best to ensure safety in schools."
In conclusion, Gobinamba SSS Aphelele Mpongo (18) said, "Today's visit from these departments have given us hope to be better and be safe in schools, therefore my advice to learners is that they should quit drugs and try not to be easily possessed by the bad spirits, let us focus on building our future, go to school and make this world a better place."

PHOTOGRAPHER: THANDO NGCUME