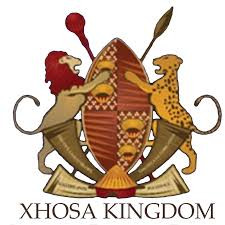 Author: ECDOE
Date: 19 October 2021
Nqadu Great Place – AmaXhosa Kingdom together with Her Majesty Kumkanikazi Nonzuzo will on November 18, 2021 honour and award teachers for the sterling commitment they continued to play during the difficult times of the pandemic.

This luncheon is in line with the globally celebrated World Teachers Day that was commemorated on October 05 with the theme, "Recover and Revitalize Education for the Covid-19 Generation".

These educators adapted and embraced a Digital Educational approach using technology to teach students, mitigating the impact of Covid-19 and the spread of the virus while ensuring the students continue to realize their dreams and aspirations under extremely difficult circumstances.

Kumkanikazi Nonzuzo Sigcau a former teacher herself, plans to use this event as a prelude to the 2022 Teachers and Community Builder Awards where top learners, educators and dedicated community champions will be awarded in different categories. On the day, her Majesty will also unpack a gem-packed year-long developmental programme for the year 2022.

The event will be taking place in Ebhotwe, Nqadu Great Place in Willowvale. Various key stakeholders from National, Provincial and Local Government departments and Civil Society will be in attendance.

Do follow us on the Teacher's Luncheon social media pages on; Facebook: Teachers Luncheon with the Kingdom Twitter: s_luncheon and Instagram: luncheon with the kingdom

For more information do not hesitate to contact the Royal Council Secretary, Nkosazana Sheila Sibongiseni Sigcau on 083 429 2969. END Issued by AmaXhosa Kingdom.